DAILY ENCOURAGEMENT - THURSDAY - PRAYING FOR REVIVAL - Part 2.
"We give ourselves to prayer. We preach a Gospel that saves to the uttermost, and witness to its power. We do not argue about worldliness; we witness. We do not discuss philosophy; we preach the Gospel. We do not speculate about the destiny of sinners; we pluck them as brands from the burning. We ask no man's patronage. We beg no man's money. We fear no man's frown…Let no man join us who is afraid, and we want none but those who are saved, sanctified and aflame with the fire of the Holy Ghost." – Samuel Chadwick.
O LORD, I have heard the report of you, and your work, O LORD, do I fear. In the midst of the years revive it; in the midst of the years make it known; in wrath remember mercy. - Hab 3:2.
ESV

In Part 1 of our series on Praying For Revival, we discovered that if we want a revival then it has to be God that does it and not man! But we have to pray that He will give us a revival...
if my people who are called by my name humble themselves, and pray and seek my face and turn from their wicked ways, then I will hear from heaven and will forgive their sin and heal their land. – 2 Chron 7:14.
Let us then stand before our God in awe, and sin not. Let us fear the Lord's disapproval, trust in his mercy, and obey His commandments. If we have a love for souls and for God's Church, then we have to understand that...

REVIVAL COMES THROUGH PRAYER!

Many Of Today's Evangelists Have It Wrong.
Many believe that revival comes through slick advertisements and extensive planning. They think we can have a revival if they can get enough billboards and posters, acting like a revival comes through buying ads on TV and Radio, and they treat a revival as though it was some large political campaign with God as the candidate. But, revival has never come through such means and never will, revival has always come in answer to the prayers of God's people.
"The Church gives more time, thought, and money to recreation and sport than to prayer." – Samuel Chadwick.
Do We Really Want To See Revival?
I believe that God wants to see spiritual revival. Why do I believe that? Because the Bible says so...
First of all, then, I urge that supplications, prayers, intercessions, and thanksgivings be made for all people, for kings and all who are in high positions, that we may lead a peaceful and quiet life, godly and dignified in every way. This is good, and it is pleasing in the sight of God our Savior, who desires all people to be saved and to come to the knowledge of the truth.. - 1 Tim 2:1-4.
God desires people everywhere to be saved, but he wants us to pray for them. God's will is done in answer to prayer, and that is why prayer is vital to the success of any ministry, and to us having revival.
Revival is the visitation of God which brings to life Christians who have been sleeping and restores a deep sense of God's near presence and holiness. Thence springs a vivid sense of sin and a profound exercise of heart in repentance, praise, and love, with an evangelistic outflow.Each revival movement has its own distinctive features, but the pattern is the same every time.

First God comes. On New Year's Eve 1739, John Wesley, George Whitefield, and some of their friends held a "love feast" which became a watch night of prayer to see the New Year in. At about 3 a.m., Wesley wrote, "the power of God came mightily upon us, insomuch that many cried for exceeding joy, and many fell to the ground." Revival always begins with a restoration of the sense of the closeness of the Holy One.

Second, the gospel is loved as never before. The sense of God's nearness creates an overwhelming awareness of one's own sins and sinfulness, and so the power of the cleansing blood of Christ is greatly appreciated.

Then repentance deepens. In the Ulster revival in the 1920s shipyard workers brought back so many stolen tools that new sheds had to be built to house the recovered property! Repentance results in restitution.

Finally, the Spirit works fast: Godliness multiplies, Christians mature, converts appear. Paul was at Thessalonica for less than three weeks, but God worked quickly and Paul left a virile church behind him. - James Packer, Your Father Loves You.
IT'S TIME TO PRAY.
According to God's Word, it's time for us to pray. When we begin seeking revival and winning the lost, we become involved in spiritual battle, and the only way that a spiritual battle can be won is with spiritual weapons, and the word tells us that we have the spiritual weapons which we need...
For the weapons of our warfare are not of the flesh but have divine power to destroy strongholds. – 2 Cor 10:4.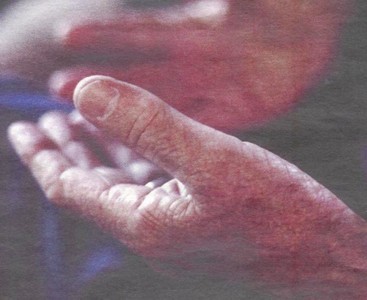 The main weapon is intercessory prayer. The Christian's armour is used for defensive purposes, Ephesians 6, and all of this armour is used to defend us, but Paul describes how to go on the offensive...
praying at all times in the Spirit, with all prayer and supplication. To that end keep alert with all perseverance, making supplication for all the saints, – Eph 6:18.

"The Church has not yet touched the fringe of the possibilities of intercessory prayer. Her largest victories will be witnessed when individual Christians everywhere come to recognize their priesthood unto God and day by day give themselves unto prayer." –
John R. Mott
.
Our offensive weapon against the devil is prayer, and to win this spiritual battle, we must pray! If we want to have revival, we must pray, if we want to win souls, we must pray, if we want to see people delivered from their bondage, we must pray, if we want to see our communities changed, we must pray!

Loving Father, help me by the power of the Holy Spirit, to humble myself and pray for my land! Help me to turn from my wicked ways and to seek your face O' Lord, for revival in my time! Do it for the precious souls that need to come to you! Do it for the broken families and homes! Do it for the alcoholic, for the drug addict, for the homosexuals, for the abused and battered children, for the Mums and Dads whose children have gone astray, and do it Lord for your glory! In Jesus name I pray!