DAILY ENCOURAGEMENT TUESDAY - THE GIFT OF GOD. Part 1.
In the midst of a generation screaming for answers, Christians are stuttering
. -
Howard Hendricks
.
Jesus answered her, "If you knew the gift of God, and who it is that is saying to you, 'Give me a drink,' you would have asked him, and he would have given you living water." - John 4:10.

(ESV)
One Sunday evening, William Booth was walking in London with his son, Bramwell, who was then 12 or 13 years old. The father surprised the son by taking him into a saloon! The place was crowded with men and women, many of them bearing on their faces the marks of vice and crime; some were drunk. The fumes of alcohol and tobacco were poisonous. "Willie," Booth said to his son, "These are our people; these are the people I want you to live for and bring to Christ." Years later, Bramwell Booth wrote, "The impression never left me." - W. Wiersbe.
It is less than four weeks to Christmas, and I am so excited! Not about what gifts I am going to get, or shopping, or trees, or entertainment, or food, etc; No, all of those things are fine, but what excites me most, is the great opportunity we have to share the good news with the lost, hallelujah! I am so excited!
Our text presents us with a great example, because part of Christmas is about giving gifts, and we have the ability to share the best gift with people who need it most! Hallelujah!

Jesus told this woman, that if she had only known

"The Gift Of God,"

and who it was that she was talking with, she would have asked of Him to give her to drink. Most of this world seems to have the same conditions as this woman. There seems to be blindness to the very identity, of the Lord Jesus Christ, among some people. There are so many religions, so many cults, and others that are professing whatever god they have, until it seems that the world is having trouble identifying the True One.

For God so loved the world, not just a few,
The wise and great, the noble and the true,
Or those of favored class or rank or hue.
God loved the world. Do you?
- Source Unknown.
The very reason why so many are lost today, is because the god of this world, Satan, has blinded the minds of them who are lost. The devil is so busy telling the lost how much they will have to give up if they get saved, but not one time does he mention
"The Gift Of God." Jesus told this woman...
"If you knew the gift of God…"
This is what I want to share with you for a little while, to encourage you, let's study the...
"The Gift Of God."
To The Weary Jesus Gives Rest
Come to me, all who labor and are heavy laden, and I will give you rest. - Mt: 11-28.
If this world knew today, how the Lord could give rest for weary souls, I believe there would be many more people coming to receive Jesus. For instance the Gadarene demoniac...

Jesus then asked him, "What is your name?" And he said, "Legion," for many demons had entered him. - Luke 8:30.
There was no doubt he was very weary, but thank God that he came to Jesus, because he was never the same again!

Sin like the
"legion,"
will drive a person on, but the Lord Jesus can give rest, to any weary soul. I have seen lives broken by sin, and the weariness of the devil, had settled on them, but then Jesus passed by, and they received the
"Gift of God,"
and a New Creation came forth! Hallelujah! What a mighty God we serve!

The Times-Reporter of New Philadelphia, Ohio, reported in September, 1985 a celebration of a New Orleans municipal pool. The party around the pool was held to celebrate the first summer in memory without a drowning at the New Orleans city pool. In honor of the occasion, 200 people gathered, including 100 certified lifeguards.
As the party was breaking up and the four lifeguards on duty began to clear the pool, they found a fully dressed body in the deep end. They tried to revive Jerome Moody, 31, but it was too late. He had drowned surrounded by lifeguards celebrating their successful season. - Times-Reporter.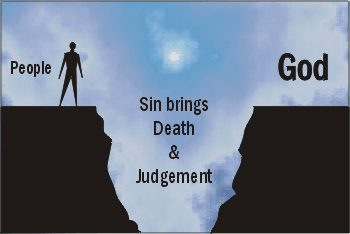 There is a reason for the season, let us be obedient to the command of the Lord Jesus Christ, and reveal Him to others.
Loving Father, help me by the power of the Holy Spirit, to spread the good news of the gift of God, to people who need the Lord Jesus Christ in their lives. Direct my paths Lord, and grant me wisdom, that I may win them for you, in your wonderful and mighty name I pray. Amen.
Be encouraged!
GBYAY