DAILY ENCOURAGEMENT FRIDAY - HOW TO BE CONTENT IN EVERY SITUATION. Part 1.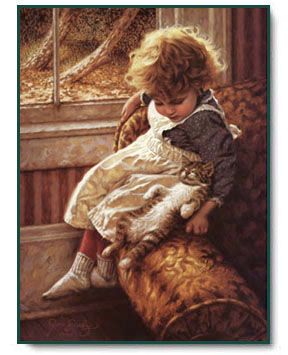 I had no shoes and complained until I met a man who had no feet. - Source unknown.
I rejoiced in the Lord greatly that now at length you have revived your concern for me. You were indeed concerned for me, but you had no opportunity. Not that I am speaking of being in need, for I have learned in whatever situation I am to be content. I know how to be brought low, and I know how to abound. In any and every circumstance, I have learned the secret of facing plenty and hunger, abundance and need. I can do all things through him who strengthens me. - Phil 4:10-13.
A gentleman, travelling on a misty morning, asked a shepherd what weather it would be. "It will be," said the shepherd, "what weather pleases me." Being requested to explain his meaning, he said," Sir, it shall be what weather pleases God; and what weather pleases God pleases me." – Source unknown.
Contentment in every situation is a very difficult state to achieve; nevertheless, according to God's word it can be done! I have studied this passage of Scripture for years before I finally got the revelation of it, and I would like to share this with you. I would like us to think about the above illustration as we apply it to this post.
Paul, in Philippians 4:10-13 attempts to communicate this very idea to those worshipping in Philippi.
Just as in my own journey for contentment, Paul shares a unique testimony of the inconveniences he has experienced in his travels and his ministry. The Philippians had sent word to Paul that they were concerned about him and his well being, and Paul wanted them to know that while he appreciated their concern, he himself had learned to be content in whatever came his way. He had found contentment in spite of his circumstances.
Leaning on his fence one day, a devout Quaker was watching a new neighbor move in next door. After all kinds of modern appliances, electronic gadgets, plush furniture, and costly wall hangings had been carried in, the onlooker called over, "If you find you're lacking anything, neighbor, let me know and I'll show you how to live without it." - Source unknown.
We too can reach this same state of contentment that Paul describes. Let's look once again at what Paul tells us from his own experience…
CONTENTMENT IS SOMETHING WE LEARN
Not that I am speaking of being in need, for I have learned in whatever situation I am to be content. - Phi 4:11.
We have to learn how to be content in every situation, it's not something that happens overnight, or a 'word' from the Lord solves the situation, or an order from someone in authority, but it is a learning experience, something we have to learn ourselves.


He that is down needs fear no fall; He that is low, no pride; He that is humble, ever shall Have God to be his guide. I am content with what I have, Little be it, or much; And, Lord, contentment still I crave, Because Thou savest such.
- John Bunyan.
The church at Philippi had been very generous to Paul, and had sent some gifts to him, these were most likely monetary gifts to be used for his support. Paul wanted to assure the church that he appreciated their generosity, but he had learned to live with whatever he had available to him. He was helping them to understand that he wasn't dependent on their gifts, but on God. In order to achieve this confidence, there are a couple of things we need to know about contentment...

Contentment Does Not Come Naturally
Dr. James Dobson, who is considered by many to be the foremost expert in child psychology, said in his series of films "The Strong Willed Child," that children are basically born with one of two natures; strong-willed and mild-willed. Now, of course, when we speak of contentment, we are not referring to a mild-mannered child, nor are we necessarily speaking of the natural inclination to be quiet and soft-spoken.

Paul would not readily fit in either of these categories! We are, instead, speaking of reaching a state in ones life, that they are at peace with where they are, and who they are in Christ.
Ephesians 2:3 tells us that by our very nature, we are children of wrath...
among whom we all once lived in the passions of our flesh, carrying out the desires of the body and the mind, and were by nature children of wrath, like the rest of mankind.
By our very nature, we are selfish, jealous, envious, stricken with strife, and sometimes downright rebellious. No, indeed, contentment does not come naturally.

Bible commentator Matthew Henry, after being robbed, wrote this in his diary: Let me be thankful... first because I was never robbed before. Second, because although they took my wallet they did not take my life. Third, because although they took my all, it was not much. Fourth, because it was I who was robbed, not I who robbed. – Source unknown.
Contentment comes through time and development.
Contentment comes through perseverance and purpose.
Contentment comes through communication and supplication.
Loving Father, help me by the power of the Holy Spirit, to learn how to be content in every situation, help me to put these principles of your word into practice, that I might be a better child for you, and bring glory to your name, in Jesus wonderful name I pray. Amen.
GBYAY