DAILY ENCOURAGEMENT TUESDAY - CLASSICAL TESTIMONIES… Dr. John R. Rice.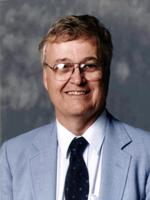 They triumphed over him by the blood of the Lamb and by the word of their testimony; they did not love their lives so much as to shrink from death. – Revelation 12:11.

By way of encouragement, I would like to devote Tuesdays to classical testimonies which have brought great blessing and glory to our Lord and Savior, Jesus Christ. These are of men and women, who have faithfully served for the Kingdom of God. My prayer is that you will be blessed, encouraged, and inspired by these testimonies as I was. Enjoy…

As John's mother lay dying, this godly woman made a passionate plea for each of her children to meet her in heaven. These last memories of his mother so impressed the five-year-old boy that he never forgot them. John's family always attended church, even before his mother's death. Four years later, after listening to a sermon on "The Prodigal Son", nine-year-old John R. Rice went forward in the First Baptist Church of Gainesville, Texas to claim Christ as his Saviour.

When he asked his father if he could be baptized, his father replied: "When you are old enough to really repent of your sins and be regenerated, then will be time enough to join the church." John wondered what was wrong. He knew he had repented and trusted Christ, but maybe, as his father said, he was too young to be truly saved. Finally, at the age of twelve, he read in John 5:24 the promise of salvation, and knew that he had received God's gift that day when he was nine.

John was a hard worker on his father's ranch, and also a good student in school. At twenty, between studying and ranching, John R. Rice knelt under a chaparral bush one day and committed his future to the Lord, to follow God's leading whatever it might be. He graduated from Baylor University in 1920. After this, he married and began graduate studies at Chicago University.

During his adult years he had been faithful in church attendance, often leading singing for special revival services. He had also preached in jails and on street corners, and been actively engaged in winning souls wherever he went. One night, kneeling to pray with a drunk at the Pacific Garden Rescue Mission in Chicago, John R. Rice decided that there was no greater joy than to lead a person to the knowledge of the Lord Jesus Christ. He abandoned his plans of teaching and politics and surrendered to preach, based on Romans 12:1-2.

After seminary training Brother Rice became an assistant pastor, then a pastor, then an evangelist. Out of one of his crusades, a church was organized and he pastored it for seven years. During that time they had seven thousand saved and seventeen hundred baptized. He began the Sword of the Lord newspaper during that pastorate, then re-entered the field of evangelism. During World War II Dr. Rice pioneered citywide evangelistic crusades, laying the foundation for the highly effective crusades of the 1950's. Then, in 1948, he left the citywide revival work to concentrate on the newspaper and area-wide meetings, with a new emphasis: to stir preachers to reach the people.

Dr. Rice was a prolific writer. At his death in 1980, he had over two hundred titles in print, with a circulation of sixty million copies. Twenty-five thousand people had written to tell him they had been saved through his publications. Today his hymnbooks are used in fundamental
churches across the nation. The Sword of the Lord newspaper and Sword publications continue to carry on the crusade to win this world for Christ. Yet, even with all of his success in preaching and writing, he considered soulwinning "the most important business in the world." He stated that personal contact and personal invitation had a part in winning nine out of ten of the multiplied thousands he had seen come to Christ.

"The Twentieth Century's Mightiest Pen", "the Titan of Soul-winning", yes, but it might not have happened if not for a mother who was burdened for her children's salvation.
Are you willing to do whatever it takes and give your all to win the lost to Christ? Then like, John R. Rice, put your hand in the hand of the man who stilled the water, and dare to follow Jesus wherever He leads you?
Loving Father, I thank you for the life of John R. Rice, and I pray that anyone reading this may be inspired by his testimony to give their life to you, and that you would use them in the same way, as you used John. By the power of the Holy Spirit, help me to be a person of like faith, that I may bring glory to your name. In the wonderful and mighty name of Jesus I pray. Amen.

Be encouraged.
Labels: Classical Testimony, Daily Encouragement, John R Rice