DAILY ENCOURAGEMENT MONDAY – A HEART STARTER #26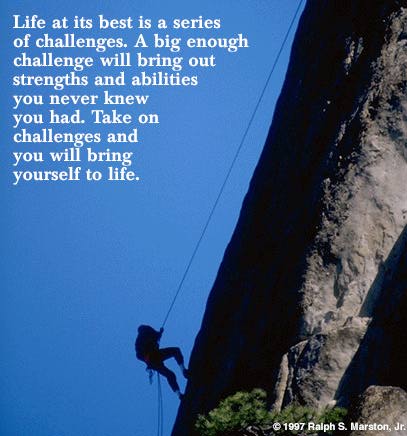 After William Carey was well established in his pioneer missionary work in India, his supporters in England sent a printer to assist him. Soon the two men were turning out portions of the Bible for distribution. Carey had spent many years learning the language so that he could produce the scriptures in the local dialect. He had also prepared dictionaries and grammars for the use of his successors.

One day while Carey was away, a fire broke out and completely destroyed the building, the presses, many Bibles, and the precious manuscripts, dictionaries, and grammars. When he returned and was told of the tragic loss, he showed no sign of despair or impatience. Instead, he knelt and thanked God that he still had the strength to do the work over again. He started immediately, not wasting a moment in self-pity. Before his death, he had duplicated and even improved on his earlier achievements. - Source Unknown.
Blessed are those who persevere under trial, because when they have stood the test, they will receive the crown of life that God has promised to those who love him. - Jam 1:12.

Well folks, the weekends over, and it's back to work for those who live in the Southern Hemisphere, for those who don't, please continue to enjoy your weekend, but remember, Mondays coming! And as we know by experience, Mondays can be very sluggish, especially after a lovely weekend, where we managed to spend some quality time with our families and friends, and suddenly it's back to the grind.

I thought by way of encouragement, that we could have a 'Heart Starter' from the word of God, rather than the six cups of coffee, or whatever it takes, to get started for the rest of the week!


Our subject today is Challenge…
During WWI one of my predecessors at Tenth Presbyterian Church, Donald Grey Barnhouse, led the son of a prominent American family to the Lord. He was in the service, but he showed the reality of his conversion by immediately professing Christ before the soldiers of his military company. The war ended. The day came when he was to return to his pre-war life in the wealthy suburb of a large American city.
He talked to Barnhouse about life with his family and expressed fear that he might soon slip back into his old habits. He was afraid that love for parents, brothers, sisters, and friends might turn him from following after Jesus Christ. Barnhouse told him that if he was careful to make public confession of his faith in Christ, he would not have to worry. He would not have to give improper friends up. They would give him up.

As a result of this conversation the young man agreed to tell the first ten people of his old set whom he encountered that he had become a Christian. The soldier went home. Almost immediately--in fact, while he was still on the platform of the suburban station at the end of his return trip--he met a girl whom he had known socially. She was delighted to see him and asked how he was doing. He told her, "The greatest thing that could possibly happen to me has happened." "You're engaged to be married," she exclaimed. "No," he told her. "It's even better than that. I've taken the Lord Jesus Christ as my Savior." The girls' expression froze. She mumbled a few polite words and went on her way.
A short time later the new Christian met a young man whom he had known before going into the service. "It's good to see you back," he declared. "We'll have some great parties now that you've returned." "I've just become a Christian," the soldier said. He was thinking, That's two! Again it was a case of a frozen smile and a quick change of conversation. After this the same circumstances were repeated with a young couple and with two more old friends.

By this time word had got around, and soon some of his friends stopped seeing him. He had become peculiar, religious, and -- who knows! -- they may even have called him crazy! What had he done? Nothing but confess Christ. The same confession that had aligned him with Christ had separated him from those who did not want Jesus Christ as Savior and who, in fact, did not even want to hear about Him. - J.M. Boice, Christ's Call To Discipleship, Moody, 1986, p. 122-23.
THE WORLD NEEDS PEOPLE...
who cannot be bought;
whose word is their bond;
who put character above wealth;
who possess opinions and a will;
who are larger than their vocations;
who do not hesitate to take chances;
who will not lose their individuality in a crowd;
who will be as honest in small things as in great things;
who will make no compromise with wrong;
whose ambitions are not confined to their own selfish desires;
who will not say they do it" because everybody else does it";
who are true to their friends through good report and evil report, in adversity as well as in prosperity;
who do not believe that shrewdness, cunning, and hardheadedness are the best qualities for winning success;
who are not ashamed or afraid to stand for the truth when it is unpopular;
who can say "no" with emphasis, although all the rest of the world says "yes."
- Charles Swindoll.
Wow! Now that our hearts are beating regularly, let's consider what we have just read over a cup of Java, and thank the Lord for our strength in Him, and also for the power of the Holy Spirit, that helps us in challenging times.
Loving Father, I thank you for the beautiful weekend that I have just had. Help me by the power of the Holy Spirit to start off this week, by taking on board some of the advice that I have just read, and to stand fast in challenging times. In the wonderful and mighty name of Jesus, I pray. Amen.

Be encouraged!
GBYAY
Labels: Challenge, Daily Encouragement, Heart Starter, Salvation, Victory